This year again, many of you sponsored a Pink Lady® apple tree and came to meet our apple growers in the heart of their orchards. Following the renewed success of the campaign, we are pleased to announce that Adopt a Tree will be back in 2023!
The 2022 edition in figures
The sponsorship of our apple trees has doubled in 2022: over 5,000 sponsors have joined the campaign across Europe and, a few days ago, they were able to pick their very own Pink Lady® apples while enjoying a friendly moment with our apple growers Sophie, Damien, Thierry, Anna, Joan Maria, Daniele and Alexander in France, Spain and Italy. A big thank you to them for these events which took place in an atmosphere of sharing and conviviality!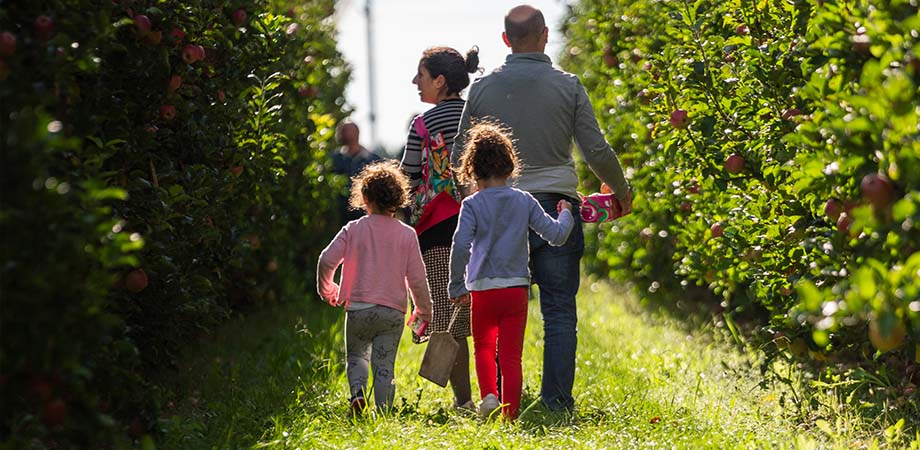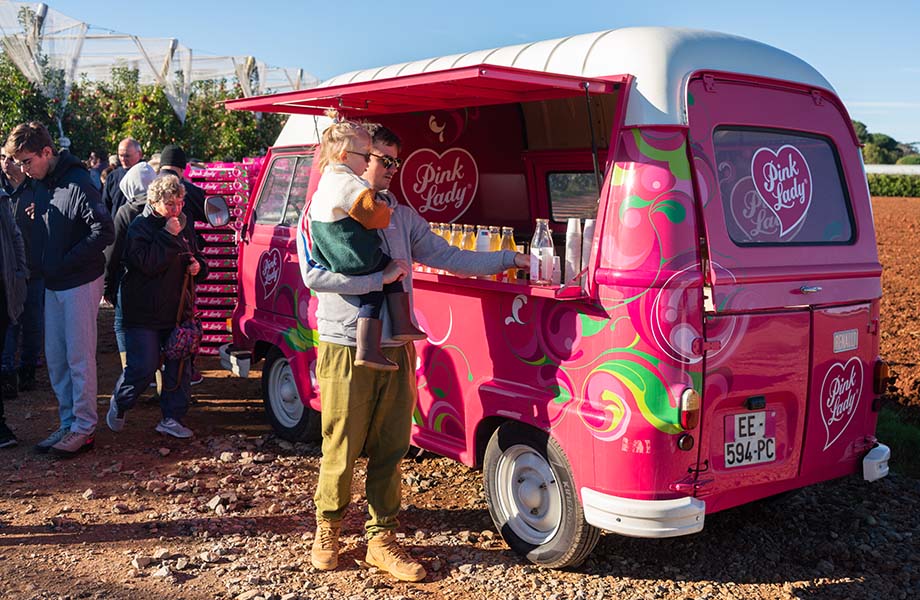 Adopt a tree, a meaningful campaign
For several years now, the Adopt-a-Tree campaign has allowed you to sponsor an apple tree in one of our partner orchards. By becoming a sponsor, you may follow the production cycle of your tree throughout the year, and harvest your very own Pink Lady® apples in November. Sponsoring a tree also involves building a close relationship with one of our growers: you will be offered an exclusive opportunity to meet them and find out about their work, daily life and commitments, as well as about the values that make Pink Lady® a unique apple!
How can you sponsor an apple tree for the 2023 edition?
If you too would like to join the Adopt-a-Tree adventure and sponsor a Pink Lady® apple tree, join our Pink My Life mailing list and get advance notice by email. We'll let you know when the Adopt-a-Tree campaign is back in stores, as well as how to become a sponsor of your very own apple tree in 2023.